15 years as a Calgary Real Estate Agent and Realtor®.
Posted by Crystal Tost on Saturday, October 1, 2011 at 5:01 PM
By Crystal Tost / October 1, 2011
3 Comments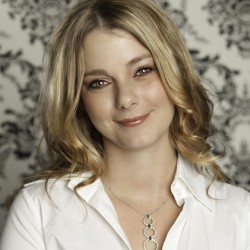 Wow today marks my 15 th anniversary as a Calgary Real Estate Agent and Realtor. So I thought it would be fitting to share my story with you.
When I started in real estate back in 1997 the market was quite busy, actually it was a good time to jump in. The average price of a home was about $125,000 and I still had people complaining about how expensive prices were and how they were going to be smart and wait it out because the market would fall. Well they were right it would fall about 10 years later and only after we would see about a 400% price increase first. -lol- I hope those people bought and if not well not much more I can say.
I remember the day I was officially licensed and went to the office got my desk and phone then sat down and asked myself - "OK now what." I think I had some misconception that once my courses we're complete and licensing requirements finished that it was over, but that is where it all started.
I'm amused today about my first years as a Calgary Real Estate agent and Realtor and the things I would do to try and gain clients. Some of the things successful and other well laughable by today's knowledge. As most agents starting out I would sit open houses for other Realtors listings inside of my office. That is when I met my first clients, a young couple, first time buyers in fact. They were so sweet I still keep in touch and have fond memories of them today. They even paid cash for their home which was two learning experiences for me at the time - "Never judge a book by it's cover" and "How to write a cash offer". Some of the other things i tried was door knocking, cold calling, countless flyers and property advertising which lead me to my 2nd buyer.
Things were going well prices were going up and I was making way as a Realtor by working hard and ensuring my clients were getting the best service I could provide. The new millennium came and went without harm despite everyone's worry that life would end as we knew it at midnight. Then new challenges came in 2001 as the world stood by and watched the trade centre fall, for many of us life did change a we know it. It made us all know that the impossible was now possible and installed a sense of mistrust in all of us.
Time went on again and in 2006 we saw an unexpected jump in real estate prices in Calgary. It was predicted to be a strong year but no one could have predicted the market we were in. multiple offers on nearly every new listing, sellers dictating times to view those multiple offers, it was a sellers frenzy and buyers paid the price literally. During that time we saw prices rise up to 60% in some areas and saw offers thousands over asking price. This was a hard time for me as a Realtor, I had buyers that were disappointed when they missed out on their dream homes, it made it difficult to find the right home for my clients during this time. Now listings were a breeze just list it and it was as good as sold.
That brings us to the current market. From a sellers market to a buyers market in just a few years. Although the market is different than it has been in the last 15 years the average price is still about $460,000 considerable higher than it was in 1997. This market demands are much more challenging at this time but real estate is still a passion for me and I could not imagine myself in a different field.
Clients know they need someone that has the experience and someone they can trust to get the job done in all markets. Today I am in the top 1 1/2 % of all individual agents in Calgary doing what I love to do. Thank you to all my clients for your business and support over the last 15 years.