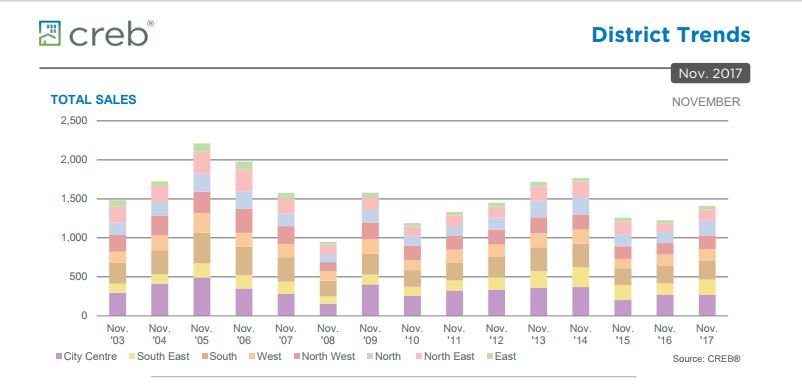 When more mortgage rules were announced for uninsured mortgages last month, I thought it might precipitate a spike in real estate sales in Calgary. People just don't want to pay higher interest rates, and with the threat of new buyers being forced into homes in a lower price bracket, and in a neighbourhood they didn't want to live in, people reacted.
The November 2017 stats were released on Dec 1 by the Calgary Real Estate Board (CREB) showing that sales are up 15% over November 2016 - proving my point. Real estate sales were up to 1,411 units, with improvement in numbers across the board. The majority though were in homes priced under half a million dollars.
Why Sales Are Moving...