Below are a list of more amenities in Aspen Woods:
Aspen Woods Calgary Recreation
Aspen Woods has many places for recreation available. Below are a few of the many you will find available.
Pinebrook Golf and Country Club
In case you are a golfer, the Pinebrook Golf and Country Club is only 10 minutes' drive from Aspen Woods. A great golf course is offered by Pinebrook Golf. The course has excellent views and provided great playability. The 18 holes course of Pinebrook is rated among one of the best in West Calgary. The golf course measures 6815 yards. It has 54 bunkers, slopes of 130 and a 72.6 rating. The golf club is excellent for juniors, beginners or the serious golfers who are looking to improve their game.
Excellent practice facilities are also offered by Pinebrook. There are three greens for practice putting, a practice pitching/chipping green, and the three bunkers for practice for the guests and members in order to improve their game. More information on Pinebrook Golf and Country Club.
Pinebrook Golf and Country Club Contact Information
166 Pinebrook Way SW
Calgary AB T3Z 3K3
General Phone: 403-246-3311
Pro-Shop 403-246-3315
Fax: 403-242-4282
admin@pinebrookgolfclub.com
Elbow Springs Golf Club
This golf club is only few minutes away from Aspen Woods in Calgary. Elbow Springs Golf club is a great amenity for the golfers. It is a 27 hole which is semi private and is located in scenic Valley of Elbow River. Streams and Ponds are created by the natural springs which are viewable on all 18 holes. The golf course provides a balance of challenge and enjoyment for golfers.
Elbow Springs includes bunkers of white sands, crystal clear water hazards and great terrain. There are large sand based bent grass greens, which are well guarded which gives a smooth putting surface. More information on Elbow Springs Golf Club.
Elbow Springs Golf Club Contact Information
240086 Lott Creek Drive
Calgary, Alberta T3Z 2V4
Tee Times:
403.246.2800
Pro Shop:
403.246.2800
Administration:
403.246.2828
Calgary Archers Range
The Calgary Archery Rangy is located near Aspen Woods. The Calgary Archers Range is a very good amenity giving an opportunity to try archery. It is a nonprofit organization. and the mission of this organization is to promote archery and activities related to it. It is located in the Southwest of Calgary and it has been operating for over 20 years. There are 8 acres of great scenery containing target areas, 3D targets, a clubhouse and facilities for camping. More information on Calgary Archers Range.
Calgary Archers Range Contact Information
AB-8
Rocky View No. 44, AB
403.259.5505
info@calgaryarchers.org
memberships@calgaryarchers.org
Aspen Woods Calgary Parks and Outdoor Fun
Aspen Woods Real Estate offers places to enjoy outdoor fun such as trails and parks, learn about some below.
Optimist Athletic Park
The park is located 9 minutes from Aspen Woods in the southwest of Calgary. There is baseball, softball and little league diamonds in this park. There are 3 rectangle fields providing great opportunities for field hockey or soccer. The Washrooms are provided. The park is adjacent to the George Blundun / Optimist arenas. The athletic parks can be booked seven days a week between the time 7 am and 11 pm. The bookings are only in the prime athletic season from May to September. More information on Optimist Athletic Park.
Optimist Athletic Park Contact Information
5020 26 Ave SW
Calgary, AB T3E 0R4
Bragg Creek
Bragg Creek is located in foothills of the Rocky Mountains, only 28 minutes away from Aspen Woods. Close to junctions of Highways 22 and 8. It is a community the artists, local businesses, ranchers and commuters who live in harmony with nature. This area is very popular and attracts people from a lot of visitors, from bikers and hikers to culture seekers. You may find occasional horses outside local supermarkets, arts or music events. The beauty, great atmosphere and old buildings are magnets for the true diversity of visitors and residents alike.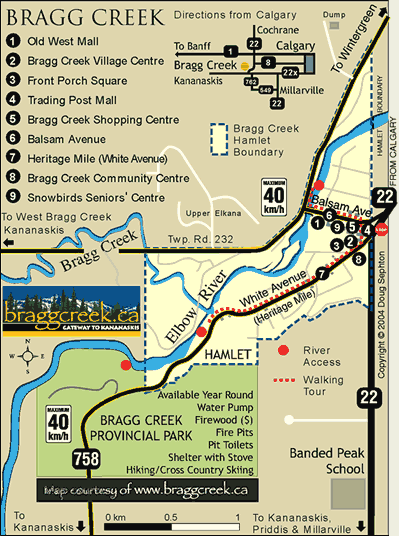 Bragg Creek Map

The Bragg Creek is gateway to the Kananaskis Country. Many people like to have picnics at the Elbow Falls which are located nearby, or at some other leisure area on Highway 66. There are excellent trails for bikers, hikers, skiers and horse riders which crisscross through the thick forests and alpine meadows. McLean Creek Provincial Recreation Area provides excellent off-roading opportunities for thrill seekers, while others can relax and enjoy the beauty of the surroundings. More information on Bragg Creek Park.
Activities to enjoy at Bragg Creek:
Biking
Hiking
Camping
Fishing
Horseback riding
Skating
Skiing
Outdoor Adventure
Edworthy Park
This park sits in a valley along Bow River in the Southwest Calgary. It includes historical Lawrey Gardens and Douglas Fir Trail. The park is bordered by Bow River. The other side of the park is bordered by the community of Wildwood.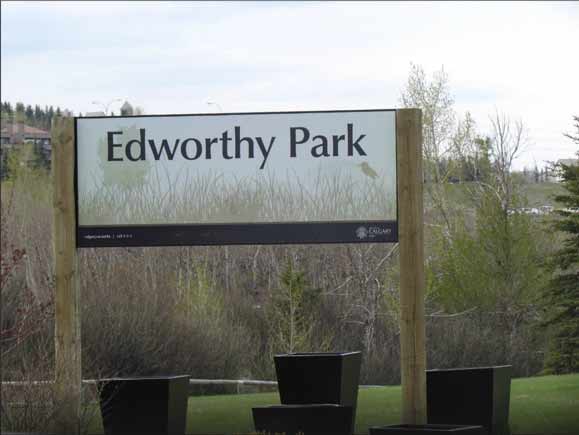 Edworthy Park

This park once was a part of Cochrane Ranch and eventually Thomas Edworthy purchased the park in 1883. Edworthy along with his neighbor John Lawry, made a garden market which supplied fresh vegetables and fruits to homesteaders and railway crews. Later after sandstone was discovered on the property, he started operating the sandstone quarries. The city purchased this land in 1962 and developed this park.
Edworthy Park is located on Bow River, close to community of the Wildwood. It is a huge diverse park making it a destination which can be visited at any time of the year. The park also has a number of picnic sites which have fire pits, playground, dog areas, cook shelters and the public washrooms. The nearby communities are; Montgomery, Patterson, Wildwood, Spruce Cliff, Cougar Ridge, Bowness, Coach Hill, Strathcone and Westgate. More information on Edworthy Park.
Edworthy Park features:
Playground
Picnic sites
Picnic shelters
Pathways
Gazebo
Firepits and BBQ stands
Picnic tables
Benches
Off-leash areas
Location: 5050 Spruce Dr. S.W. (Bow Tr. & Spruce Dr. S.W.)
Area: 169 hectares
Park hours: 5 a.m. - 11 p.m.
Aspen Woods Calgary Entertainment and Shopping
Many different shopping areas with a wide variety of grocery stores, shops and restaurants are in Aspen Woods. Aspen landing Shopping Centre has Sobeys, banking, clothing stores and restaurants. The huge Westhills shopping area is also nearby. In Westhills shopping area you can find theatres, outlet stores, restaurants, Staples, Indigo Books and Real Canadian Superstore among others. It is a popular destination among all ages and contains pools, sports arenas and fitness facilities.
Located in the west end of Calgary, in Aspen Woods, Aspen Landing Shopping Centre consists of about 175,000 sq. feet of retail space and about 40,000 sq. feet of premium office space on the 2nd floor. It serves as a large shopping center in West Calgary which serves the community of Aspen Woods, Strathcona Park, Christie Park, Springbank Hill and others.
The shopping centre has a unique village concept which is designed for the gathering of the community filled with shopping, dining, working, rejuvenation and enjoyment. The Shopping Centre is lined with boutiques, shops and cafes which create a great charming intimate atmosphere.
Aspen Landing Shopping Centre Contact Information
85th Street SW and 17th Avenue SW, Calgary
http://aspenlanding.ca/
Sobeys Inc. Grocery
Sobeys Inc. is one of the only two national level grocery retailers in Canada. Sobeys Inc. fulfills food shopping requirements of Canadians and has almost 1,500 stores in 10 provinces with their brand name. The purpose of Sobey's is to improve Canadians lives by helping them to Eat Better, Feel Better and Do Better. Sobeys Inc. has a popular store in Aspen Woods, Calgary.
Sobeys Inc Grocery Contact Information
555 Strathcona Blvd. S.W.
300
STRATHCONA SQUARE SHOPPING CENTRE
Calgary, AB T3H 2Z9
http://sobeys.com/
The CORE
The Downtown Core is few minutes from Aspen Woods. It is the prime destination for urban retail in Calgary. There are 160 stores in the CORE including Harry Rosen, Holt Renfrew and great food facilities which accommodate 900 people at a time. An authentic outdoor/indoor urban experience is offered by the CORE via world's largest skylight which is point supported structural and fascinating living green walls across the mall.
Devonian Gardens are also present here! Experience over 1.5 million pounds soil, 550 trees and more than 10,000 shrubs which are used in order to recreate a tropical oasis. It is located on 4th level. It is a relaxing space having 2 pianos, park area and a range of seating areas. The park area has rubberized floor for children to have fun on. There are no stores in this area and is dedicated to providing free relaxation at any time of the year.
This elegant mall is located in Downtown area. A lot of attention has been paid in order to give a calm experience of shopping. There are a number of large curves across the mall along with glass walkways and some low rise ramps which provide excellent views in order to experience beauty that has been poured in the design. The CORE is a must visit place for all of Calgary not just Aspen Woods.
Regular Shopping Hours:
Sunday: 12:00pm - 5:00pm
Monday: 9:30am - 6:00pm
Tuesday: 9:30am - 6:00pm
Wednesday: 9:30am - 6:00pm
Thursday: 9:30am - 8:00pm
Friday: 9:30am - 6:00pm
Saturday: 9:30am - 6:00pm
Holiday Hours:
Family Day (February 16): 12:00pm - 5:00pm
Good Friday (April 3): Closed
Easter Sunday (April 5): 12:00pm - 5:00pm
Victoria Day (May 18): 12:00pm - 5:00pm
Canada Day (July 1): 12:00pm - 5:00pm
Heritage Day (August 3): 12:00pm - 5:00pm
Labour Day (September 7): 12:00pm - 5:00pm
Thanksgiving (October 12): 9:30am - 6:00pm
Remembrance Day (November 11): Closed
Location:
324 8 Ave SW, Calgary, AB T2P 2Z2, Canada
Westside Recreation Centre
Westside Recreation Centre is focused on wellness, health and the quality of life for people of all ages and with all ability levels. A number of activities, facilities services and programs of great quality are offered by them. The great thing about this recreation centre is that there are many options and you will have a great experience whether you are a committed athlete or just a novice.
One has to pay for admission. One can choose from the daily admission, a prepaid pass, or annual membership. You will get access to different facilities in order to have fun and stay healthy.
Westside Recreation Centre Facility Features
There are so many great facilities at Westside to try!
Aquatic Park
Leisure Ice
Arena
Running/Walking Track
Childcare
Climbing Wall
Specialized Fitness Studios
Homework Help
Fitness Centre
Youth Gymnasium
Parking
Gymnasiums
Youth Wellness Centre
Skatepark
Westside Recreation Centre Address
2000-69 Street SW
Calgary, Alberta T3H 4V7
telephone: 403.531.5875
fax: 403.571.7698
Westside Recreation Centre hours
Monday – Thursday: 05:30 AM – 10:30 PM
Friday (September-May): 05:30 AM – 10:30 PM
Friday (June – August): 05:30 AM – 09:00 PM
Saturday-Sunday: 07:00 AM – 09:00 PM
State Holidays: 08:00 AM – 09:00 PM
Aspen Woods Calgary Schools
Aspen Woods schools in the community are listed below ranging from elementary schools to senior and private schools.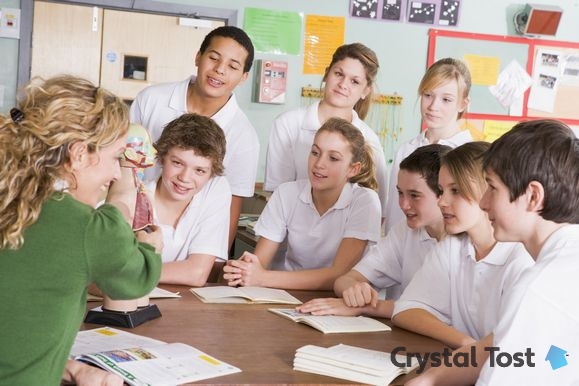 Aspen Woods Elementary Schools
The community of Aspen Woods has a variety of elementary schools. Those schools are Olympic Heights, John Costello, Holy Name (French Immersion), St. Michael and Westgate (French Immersion).
Aspen Woods Junior High School
The junior high schools of Aspen Woods are St. Joan of Arc, Bishop Pinkham (French Immersion), Vincent Massey and St. Michael.
Aspen Woods Senior High School
The senior high school in this community are Ernest Manning, St. Mary's, Western Canada (French Immersion) and Bishop Carrol.
Aspen Woods Private Schools
For those inquiring about private schools in Aspen Woods, here they are: Calgary Academy, Rundle College Jr. Sr. High, Webber Academy, Calgary French & International School and Calgary Waldorf School.
Aspen Woods Calgary Churches
The following churches are located in Aspen Woods.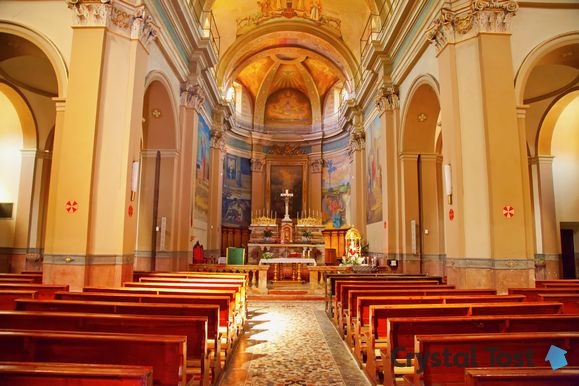 First Lutheran Church
Phone: (403) 242.4544
7102 14 Ave SW
Calgary, AB
http://www.first-lutheran-calgary.org/web/index.htm
Westside King's Church
Phone: (403) 851-0011
3939 69 St SW
Calgary, AB T3H 3Y1
http://wkc.org/
RockPointe Church - Westhills
Phone: (403) 851-0011
150 Ambrose Cir SW
Calgary, AB T3H 0N9
http://www.rockpointe.ca/
New Apostolic Church
Phone: (866) 622-7828
7440 Old Banff Coach Rd SW
Calgary, AB T3H 4C2
http://www.naccanada.org/imis_prod/main
Strathcona Park, Christie Park and Aspen Woods (they form the acronym "SCA") are situated on western side of the Calgary in city's Southwestern quadrant. Community names are sometimes called as Strathcona, Christie and the Aspen. This area was annexed in 1956 from the Rockyview's Municipal District in 1956. Christie and Southcona Park got developed in 1980's. These two are situated on elevated plateau which provides stunning eastward views of the Calgary and River Valleys of Elbow and Boy. Springhaven which is an extension of Stratcona Park, was developed in 1990's. The development in Aspen Woods began development in the year of 2001. Aspen Woods extend to the westward beyond Christie and Strathcona Park, enjoying the occasional views of mountains. The three neighborhoods are quite close to the Edworthy Park, Westside Recreation Centre and the Glendale Athletic Park. Both separate and public schools exist in this area.
SCA Community Association is quite active in the community. SCA community Centre is home to the preschool known as Child's Garden and a number of activities for seniors, adults and children including scouts, martial arts, bridge, dance, fitness classes, art and more. The recreation facilities for community like hockey rink, tennis courts, soccer fields and skating pond are popular too.
Aspen Woods Calgary Community Elected Officials
Aspen Woods is represented in the Calgary City Council by Ward 6.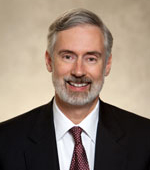 Councillor Richard Pootmans
Ward 6 Office
P.O. Box 2100, Station M
Calgary, AB, CanadaT2P 2M5
Phone: 403-268-2430
Fax: 403-268-3823
Email: ward06@calgary.ca
Web: www.calgary.ca/ward6

Aspen Woods is also a part of the West Provincial Electoral District.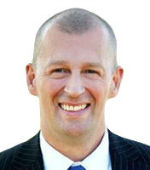 MLA Mike Ellis
Calgary-West
Unit 234, 333 Aspen Glen Landing SW
Calgary, AB Canada T3H 0N6
Phone: (403) 216-5439
Fax: (403) 216-5441
Email: calgary.west@assembly.ab.ca
Aspen Woods Calgary Public Transportation
Aspen Woods Calgary Transit Bus # 456 is the available Public transportation for Aspen Woods Calgary.

Aspen Woods Public Transportation Transit Route Map

Interested In Living In Aspen Woods Calgary?
Need more info about Aspen Woods homes for sale? Contact me, Crystal Tost, for a free consultation for your Aspen Woods Calgary real estate needs at 403-264-7653 (SOLD).
Searching houses for sale in Aspen Woods, Calgary, Alberta has never been more convenient. With calgarylistings.com, you can easily browse through Aspen Woods, Calgary, AB homes for sale, townhomes, and condos from Aspen Woods most experienced and award winning Real Estate Agent and Top 3 Calgary REALTOR Crystal Tost. Thanks for taking the time to read relevant information about Aspen Woods, Calgary homes for sale which includes real estate listings, up-to-date data, community information, amenities, property descriptions, photos and maps.